Wagyu is a unique breed that has amongst its key attributes, other than the exquisite marbled beef quality, a high calving ease, excellent (docile) temperament, resilient in the feedlot and has a high (dressing percentage) carcass yield. Most important is the economic value derived from each animal, which is currently 100% more than pastoral cattle, sold at either the farm gate or as a long fed carcass.
Crossbreeding Wagyu with other breeds is alternative to Fullblood Wagyu breeding. The aim of crossbreeding is to introduce the Wagyu characteristics to enhance the carcass traits and other desirable traits of the Wagyu breed. Although introducing Wagyu into a herd is traditionally done to increase marbling and eating quality of the carcass, several producers have introduced Wagyu to increase fertility in their herd also.
Because they are genetically distinct from British, Continental, and American breeds, heterosis can be maximized by using Wagyu in a crossbreeding program. One such benefit is seen through the low birth weights associated with Wagyu but animals reach the large mature size of the crossed breed.
Wagyu Beef is a significant source of healthy fats, including monounsaturated fat (MUFA) and conjugated linoleic acid.
Wagyu bulls produce offspring that make calving easier for breeding cows. Low birth weights–about 45-55 pounds–make Wagyu perfect for first calf heifers. When used on Angus cows, average birth weights are 55-65 lbs.
Wagyu bulls and cows reach puberty early, are very fertile, and have a strong libido. The bulls can service many more cows than most other breeds.
With their unique genetic ability to accumulate marbling, Wagyu cattle produce the highest percentage of prime carcasses. Wagyu have less back fat and larger rib eye area for any given carcass weight, which results in a better yield grade.
Purchase Genetics from world class Sires
At Delta Wagyu, Genetics is considered an integral part of an efficient beef system and is integrated as part of the overall farm plan. Every mating is individually planned, taking into account pedigrees, EBVs, phenotype, structure, temperament, maturity pattern, and udders. Delta wagyu is accountable to their commercial customers for supplying a quality product, with marbling scores suited their customers market.
Delta's internal database and extensive understanding of wagyu genetics, combined with commercial progeny testing and breeding operation give Delta wagyu an extremely powerful, objective basis for making selection decisions that will benefit the long-term breeding programs for our commercial clients.
Delta Wagyu has a world class selection of Sires what can be used to not only improve your existing fullblood Wagyu breeding program but also to allow non-Wagyu breeders to dramtically improve the genetics in their herds with the unique genetics that Delta Wagyu has on offer.
Please have a look at our catalog of Sires to choose the ones to use in your breeding program.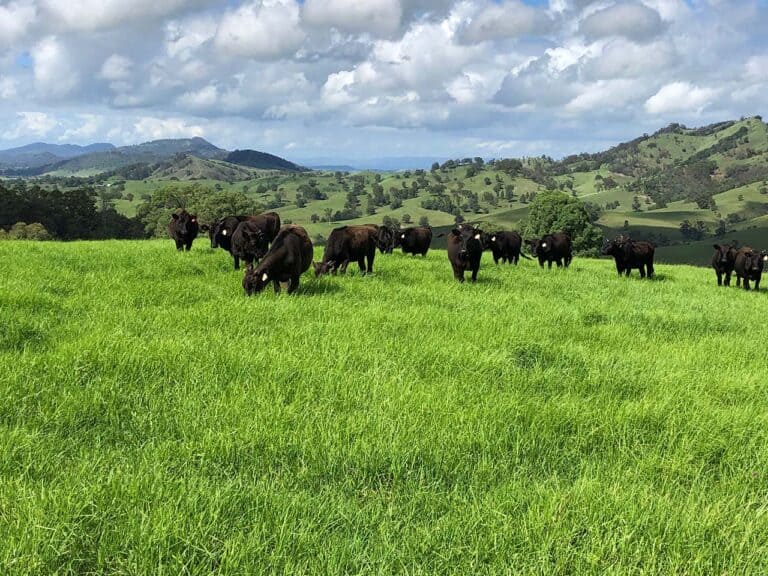 With 97 years of experience in developing genetic improvements, the Delta Wagyu team have exhibited scores of prize-winning bulls, sold cattle internationally and judged shows across the country. As such Delta Wagyu are ideally positioned to develop the highest profitibility animals for markets and geography worldwide.